Price Bump Jan 7
Early bird pricing for the 44th running of the Horsetooth Half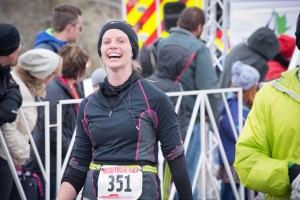 Marathon will expire January 6 at midnight. We're expecting record numbers in 2017 and will cap at 2,500 registrations. If you plan on running the race this year, register soon and save.

On race day, we'll have medals and commemorative pint glasses for all finishers. And of course, once you're done we'll celebrate together at the legendary New Belgium Finish Line Party with free beer, free food and raucous live music, this year on the brewery's newly expanded patio. 
Train With the Running Club
If you need a little motivation to get that training kick-started, then check out the race Training page for a customized schedule or to learn about the weekly group training runs through the FREE Fort Collins Running Club RunningU program. 

We'll be kicking off the training season on January 15 with runs of 4 or 6 miles on the Poudre Bike path, beginning and ending at New Belgium. After the run enjoy drink specials (beer-mosas, anyone?), a training presentation from Colorado in Motion and a chance to try on the all new Salomon road line. 

Group runs will be held each Sunday at 8am (Maxwell) or 10am (NBB) depending on location. Sunday runs are free and open to all. Fort Collins Running Club members also enjoy weekly motivational emails, mentoring, communication with other members and free entry to the Tortoise and Hare Race Series.

Sign up today!
Train with the Running Club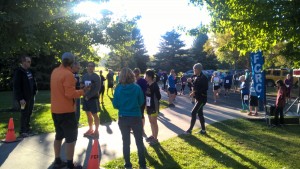 Join the Fort Collins Running Club this Sunday (Jan 8) for the fourth Tortoise and Hare of the 2016/17 season, an 8k (5 miles) from Edora Park. 

The T&H races are a low-key "handicap" series of seven races, run monthly from October to April. Computer-predicted handicaps allow runners of all levels to compete equally. Participants are scored across the series and the top five are awarded checks to one of Fort Collins' two specialty run stores: Altitude Running or Runners Roost.

The series is free to all Running Club members or $10 to non-members. Join us afterwards at Raintree Athletic Club for bagels and coffee.

All participants for this Sunday's race must register by noon on Saturday.