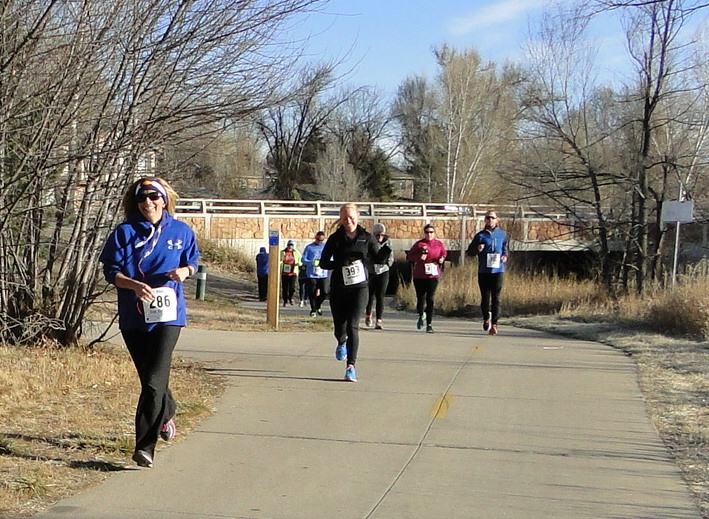 We finally got a taste of winter for the third Tortoise & Hare (T&H) of the Horsetooth Half season, a 6k from Spring Park. Close to 120 runners turned out on a brisk fall morning to enjoy the T&H camaraderie with their fellow Fort Collins Running Club members, while also using the opportunity to build some speed work into their Horsetooth Half preparations.
The T&H races are used by many locally as part of their build-up to the Horsetooth Half Marathon. The January-April races are incorporated into the official training program, which was recently updated for the 2017 season. Under the handicapped format, everyone – no matter how fast or slow – has an equal shot at winning. The real emphasis though is on fun and community.
The next race is the Edora Park 8k on December 8 at 8:00am. The following Sunday will be the RunningU Horsetooth Half training program kick-off event from New Belgium. We'll be offering post-run drink specials, an opportunity to socialize with your fellow half marathoners in training, and a presentation from Colorado in Motion: "How to prepare your body for an endurance training program."
We hope to see you out there!