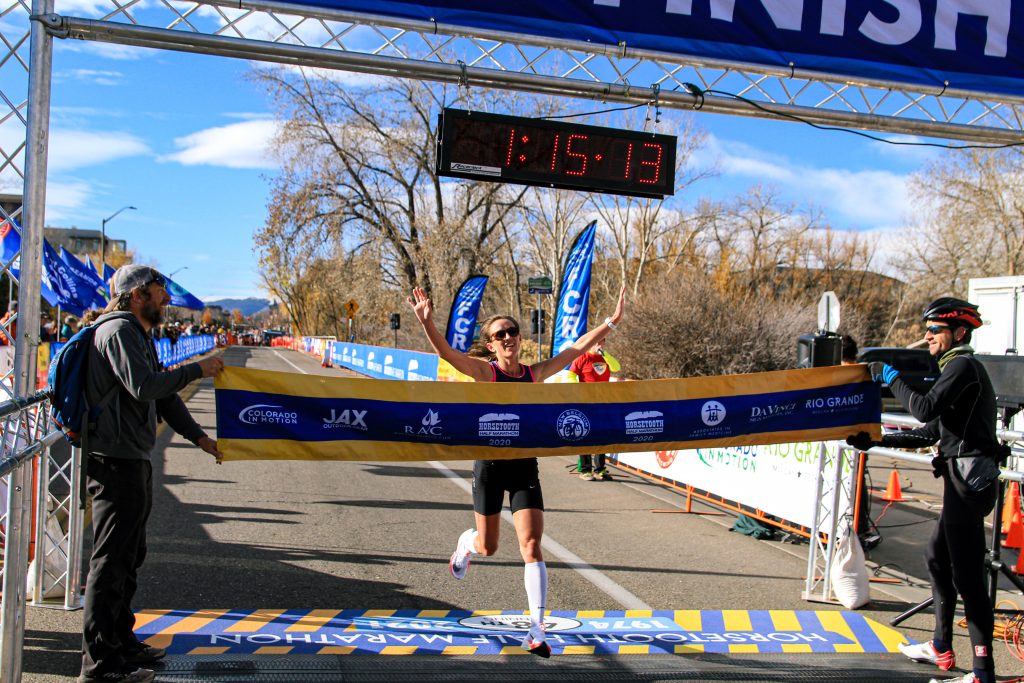 The Horsetooth Half Marathon is offering a total potential prize purse of $12,000 for the 50th running of the race. The purse is supported with generous support from the Fort Collins Running Club. In the overall category, money will be awarded to the top 8 finishers. The men's and women's winners will take home $1,350 each. An additional $500 is on offer for new course records.
The top three master's finishers will be awarded cash payouts totaling $1,000. There is also a $200 premium for the first man and first woman to the top of Monster Mountain. The Monster Mountain timing point is the high point on the course, some 500 feet above the race start at mile 1.65.
The top three finishers from the Fort Collins Running Club will also earn cash awards. In order to be eligible for the FCRC-only pool, runners must be a member of the Club as of Dec 31, 2022.
The Fort Collins Running Club was founded in 1973. It has a mission of supporting fitness through running for athletes of all levels and all abilities. The Club offers a cash purse in both the FireKrakcker 5k and the Horsetooh Half Marathon as a means of supporting the competitive, elite-level side of the sport.
For additional information on elite entries and elite athlete information, please visit the Elite section of the race website.